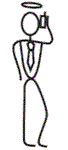 This Site is always being revised..... So Please visit again soon.....
| | | |
| --- | --- | --- |
| Wi-Fi Wireless Internet: | ADSL: | Sentech and iBurst: |
| If you are in range of one of our Base Stations you can't beat this always on Internet and Intranet Option. Speeds typically exceed all available broadband options and at lower monthly rates. Additional services include remote backup and Storage. | We offer all types of ADSL Accounts Home and Business from pre-paid to Account, with or without contract options. Please drop us a line and we will personally see you get the best option for your needs and budget. | Our Partner for these technologies is JustConnect one of the most respected in the business. We will still do the installation and deal with your support and convergence issues. So for the best service just mention us when you contact them. |
Let Us take you where You want to Go!

All Access to and usage of this website is governed by the AUP available here.
All Trademarks Copyright their Respective Companies, Content Copyright Saint International Group 1993-2008